UltraTrust Press Releases: March 2009
UltraTrust.com Press Releases (Estate Street Partners, LLC)
Best IRA Rescue.com Could Save America Billions with Roth IRA on Roids
Impending hyper tax inflation seduces IRA holders to convert traditional IRAs to Roth IRAs to pay for trillion-dollar deficit spending spree. The silver lining could be an alternate Roth IRA. Best IRA Rescue.com believes a Roth IRA on Roids can reduce America's taxes significantly.
Boston, MA (PRWEB) March 12, 2009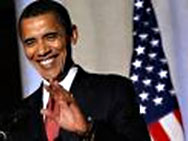 Obama persuading Congress to increase taxes
Best IRA Rescue.com is on the road to preach the good news of salvation of a "superior Roth IRA" that could literally save Americans billions of dollars in taxes. And Congress is preaching the good news of the benefits for Americans to convert their Traditional IRA to Roth IRA. Read more...
Best IRA Rescue.com Could Save America Billions with Roth IRA on Roids
---

We never share your email information with third parties. We collect your email address so you can benefit from money-saving tips. For more information please review our privacy policy.
Powered by EmailMarketingServicesCo (a division of Estate Street Partners®)