Polo Club Mogul, John Goodman, Attempts to Manipulate His Irrevocable Trust
By Adopting his 42-Year Old Girlfriend claims UltraTrust.com
John Goodman, attempts to include his adult girlfriend, Heather Hutchins, into his irrevocable trust by adopting her. The Florida Court of Appeals said the act is "reprehensible" and Estate Street Partners, LLC is thankful that his children have an irrevocable trust to protect them.
Boston, MA (PRWEB) April 11, 2013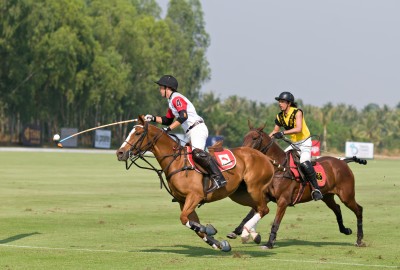 Polo Club's Leader, John Goodman,
Scrutinized for trying to Game the Legal System
In February 2010, John Goodman, the multimillionaire founder of the internationally recognized Polo Club struck and killed a 23 year old man (1), Scott Patrick Wilson, with his car and in order to save and
protect his assets
he made a bold attempt in Feb 2012, by adopting Heather Hutchins, his 42-year long-term girlfriend, to include her as one of the
beneficiaries
of his
irrevocable trust
.
Estate Street Partners (4), founders of the UltraTrust irrevocable trust, comments and sheds insight on John Goodman's audacious and "reprehensible" attempt to protect his assets and possibly circumvent paying the parents of Scott Wilson.
Scott Wilson's car crashed into a canal, according to court documents, when John Goodman hit him that fatal night. Instead of trying to save the Mr. Wilson, Mr. Goodman fled the scene and he subsequently drowned.
An irrevocable trust when properly drafted, executed, and funded is the strongest way to protect money for beneficiaries.

On March 15th, according to court documents, the jurors' verdict (1) was announced. Mr. Goodman was sentenced to 16 years in prison and was ordered to pay $46 million to the man's family. This would be the end of a tragic story if Mr. Goodman hadn't then tried to adopt his 42 year old longtime girlfriend, Heather Hutchins (6).
According to court documents, in 1991, Mr. Goodman set up an irrevocable trust for his two children. "An irrevocable trust when properly drafted, executed, and funded is the strongest way to protect money for beneficiaries. An irrevocable trust, when done correctly, is like a vault into which one can place assets and only the beneficiaries, not even the courts, can take it out," explains Rocco Beatrice, Managing Director of Estate Street Partners, LLC.
Mr. Goodman effectively transferred assets out of his name and into the name of the trust, which was managed by a
trustee
for the benefit of his children.
Even after the court ordered Mr. Goodman to pay $46 million to the family of the deceased and ordered him to prison for a 16 year sentence, according to court documents, the trust held strong. Every single asset placed in the irrevocable trust for the benefit of his children was out of reach of the Wilson's family and even the court.
"Mr. Goodman legally didn't own the money any more, so any judgment against Mr. Goodman couldn't reach those assets which was a legally bulletproof
protection of assets
," exclaims Mr. Beatrice.
Mr. Goodman made headline news in Feb 2012 (3), while the trial was still pending, when he successfully adopted his 42-year old girlfriend in the Florida courts. According to the BusinessInsider news report (3), the adoption is "perfectly legal" though it's unusual.
Jeanne T. Tate (5), a fellow of the American Academy of Adoption Attorneys, comments in the UK's Dailymail this arrangement is 'creepy but I don't know if that's illegal.' She clarifies adoption "'is used for purposes other than what you'd traditionally think it was intended.''
"Most irrevocable trusts account for future children, because one never knows about the future and the trust is irrevocable," explains Mr. Beatrice. "In this way, if one adopts or gives birth to a new child they won't be cut out of the trust."
With the adoption approved, according to court documents, his girlfriend then became his daughter and could collect under the terms of the trust document; an interesting move which drew the attention of his ex-wife, Isla Carroll, who was divorced from Mr. Goodman in 2008 after 22 years of marriage (5).
Ms. Caroll then filed suit on behalf of the two children and the case went to trial. [Goodman v. Goodman, Nos. 3D12-1339 & 3D12-1510, Lower Tribunal No. 11-27031 (2013) Third District Court of Appeal, State of Florida]
"An irrevocable trust, when written correctly is very powerful. Mr. Goodman's ex-wife was correct in not trying to attack the trust directly," extols Mr. Beatrice.
In fact, according to court documents, her filing hinged on the idea that Mr. Goodman didn't give timely notice to his children that there would be another beneficiary of the trust. The lower court agreed, but basically said that the outcome wouldn't change and that the adoption was upheld and even questioned whether the ex-wife had standing to represent the children in the case.
Ms. Caroll, according to court documents, then appealed the case and the appeals court decided differently. They concluded that the children were profoundly affected by the adoption, going from 1/2 beneficiaries to 1/3 beneficiaries without any notification (5).
Furthermore, the appeals court determined this to be fraud on the court and ordered the lower court to set aside the Final Judgment of Adult Adoption. They then judged that the Ms. Caroll did indeed have standing to represent her children.
Mr. Goodman's plan to include his girlfriend in on his children's fortune failed. A concurring judge agreed and went on to imply that the whole plan was "reprehensible."
Although the children ultimately benefited from the case, Mr. Beatrice feels the real win goes to the irrevocable trust.
"Nobody knows what's going to happen in the future. Someone falls on your property or you drink too much and suddenly your entire life savings disappears. The irrevocable trust stood on its ground even in spite of the
grantor
, the person who created the trust - that is, Mr. Goodman," explains Mr. Beatrice.
"The trust survived a
divorce
, a court judgment, jail time and even a fraudulent adoption. That's the real power of the irrevocable trust. No one can touch your children's money," concludes Mr. Beatrice.
To learn how to protect assets, save sleepless nights worrying about lawyer fees and court proceedings and save on estate taxes and probate costs visit UltraTrust.com, the irrevocable trust experts. Visit MyUltraTrust.com to set up a
DIY irrevocable trust plan
.
###
About Estate Street Partners (UltraTrust.com):
Assets can be protected from frivolous lawsuits while eliminating your estate taxes and probate, and also ensuring superior Medicaid asset protection for both parents and children with their Premium UltraTrust® Irrevocable Trust. Call today at (888) 938-5872.
Sources:

We never share your email information with third parties. We collect your email address so you can benefit from money-saving tips. For more information please review our privacy policy.
Powered by EmailMarketingServicesCo (a division of Estate Street Partners®)