Rupert Murdoch's Divorce: Third Time's a Charm with Irrevocable Trust
Ultratrust.com believes that his trust, his ex-wife's idea, may have been one of the smartest moves he's made to save his fortune.
Boston (PRWEB) July 25, 2013
Recently, UltraTrust.com, founded by Estate Street Partners as an informational website on expert irrevocable trust and estate planning, reviewed and analyzed the financial consequences of Rupert Murdoch's
divorce
filing, according to The Wall Street Journal, in the New York State Supreme Court on June 13, 2013 (Murdoch v. Murdoch, NY Supreme Court, No: 307226-2013), from his third wife, Wendi Deng (7).
According to Forbes and BRW, Rupert Murdoch is an 82-year old media mogul, and chairman and CEO of News Corporation (2). Forbes.com reports his net worth at $11.2 billion dollars as of March 2013; ranking him the 91st wealthiest person in the world (5).
UltraTrust.com believes his previous ex-wife, Anna Torv, may have inadvertently saved Mr. Murdoch a fortune with this divorce and enabled him to pass on control of his empire to his four children, according to BRW, from his previous two marriages: Prudence, from his first wife, Patricia Booker; Elisabeth Murdoch, Lachlan Murdoch, and James Murdoch who were all of Anna's children with Rupert Murdoch. (2)
According to BRW, Rupert Murdoch was first married to Patricia Booker in 1958 and had one child, Prudence. They were later divorced in 1967. He later married Anna Torv in 1967; divorcing in 1999. (2)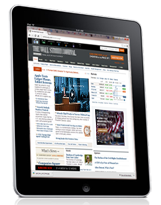 The owner of the Wall Street Journal, Fox,
and BSkyB is headed for a 3rd divorce.
According to BRW, Mr. Murdoch did not have a prenuptial agreement with Anna Torv, nor did he appear to have taken any steps to protect his assets in the event of a divorce. (2)
UltraTrust.com thinks that rather than suffer through a long, drawn out divorce proceeding with Anna Torv, he decided to take the deal on the table. She only received about $200 million as reported by NY Magazine (3), but the California court system may have given her upwards of $7.8 billion since it is a community property state (3).
UltraTrust.com considers this is where Anna's shrewdness is demonstrated. According to BRW, instead of going after the rest of the assets, she accepted a deal from Mr. Murdoch, where his company's assets would go into the A.E. Harris Trust with the beneficiaries being all of his children equally (4).
"I think Anna knew she would have a hard time spending $200 million plus whatever income it produced in her lifetime, so why fight for more? Now the additional assets are in an irrevocable trust for her three children and Mr. Murdoch's first child by Patricia, Prudence, whom she helped raise (3)," clarifies Mr. Beatrice.
An
irrevocable trust agreement
is an entity to hold assets under specific instructions for the benefit of others. The assets are owned by the trust so generally no one can touch them until they are distributed to the beneficiaries. A good irrevocable trust, such as the Ultra Trust can keep assets safe from creditors, lawsuits as well as, future ex-spouses.
So, according to UltraTrust.com, both Mr. Murdoch and Anna made out on the deal because the assets were now in a safe place for their children, although UltraTrust.com is not sure if Mr. Murdoch would know how much he would later benefit.
Along with the
protection of the irrevocable trust
(3) he set up during his marriage with Anna Torv, Mr. Murdoch had Wendi sign a prenuptial agreement in 1999 according to the Independent (4).
"A
prenuptial agreement
isn't as good as an irrevocable trust, but Mr. Murdoch probably used it to try to either protect his millions in pocket money or possibly to gain the upper hand should he need to negotiate during a divorce. Either way, it should help him in his newest divorce," estimates Mr. Beatrice.
In fact, some of the estate is already settled according to USA Today. Mr. Murdoch's trust allows the trustee to change beneficiaries, but only with the existing beneficiaries' approval (1).
Wendi Deng has two daughters by Mr. Murdoch, Grace, age 11, and Chloe, age 9 (1). The four older children voted Wendi's children into the trust with 8.7 million shares. These shares are non-voting unlike the four children who each have equal voting shares. (1)
"The reason that this could be done is that Mr. Murdoch has no control over these assets. The trustee has sole control along with some checks and balances by the beneficiaries. There is nothing Wendi or Wendi's children can do," points out Mr. Beatrice.
So, according to UltraTrust.com, Wendi can't receive the benefits of the trust. USA Today reports that Wendi did receive non-voting shares, but the number of them wasn't specified (1).
What she is actually awarded may depend on what the prenuptial agreement specifies.
"I would bet that Mr. Murdoch had some pretty good lawyers this time. I wish that Mr. Murdoch would have put the rest of his assets in a trust. There is really no reason to have significant assets out there for the taking. He only risks big lawsuits and big divorces," exclaims Mr. Beatrice.
"I'm guessing that he will give her more than the prenuptial agreement states and modify it. He doesn't want a long case. He may have been better off with his assets in another irrevocable trust where he doesn't have control. That way, there would be no way for Wendi to get any of his assets because he wouldn't own any," suggests Mr. Beatrice.
UltraTrust.com will be watching this case closely as the
divorce
continues and waiting to see what is in that prenuptial agreement and what the outcome will be.
To learn how to protect assets save on estate taxes and probate costs visit UltraTrust.com, the irrevocable trust experts. Visit MyUltraTrust.com to set up a
DIY irrevocable trust
plan.
###
About Estate Street Partners (UltraTrust.com):
Assets can be protected from
frivolous lawsuits
while eliminating your estate taxes and probate, and also ensuring superior
Medicaid asset protection
for both parents and children with their Premium UltraTrust® Irrevocable Trust. Call today at (888) 938-5872.
Sources: